This book is a great read which makes a perfect gift for your favorite teacher. The author, Janice Gilchrist is local to us. She was a long time customer of the Teachers' Exchange and taught in the Polk County School District for many years.

About the Book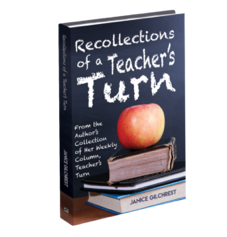 Recollections of a Teacher's Turn is a poignant yet informative collection of essays that go beyond the usual instructional jargon. Gilchrest presents the reality of the classroom environment, characteristics of child development, and slices of family life. Although a selection of columns from the eighties comprises Recollections of a Teacher's Turn, each essay still rings true today. When Gilchrest rediscovered her columns in a scrapbook compiled years earlier by her mother, she decided to write a book that serves as a wealth of information and a source of encouragement for teachers and future educators. Recollections is also perfect for retired educators who enjoy reflecting on their own experiences, and anyone looking to learn about the passion and persistence that goes into teaching our youth.
About the Author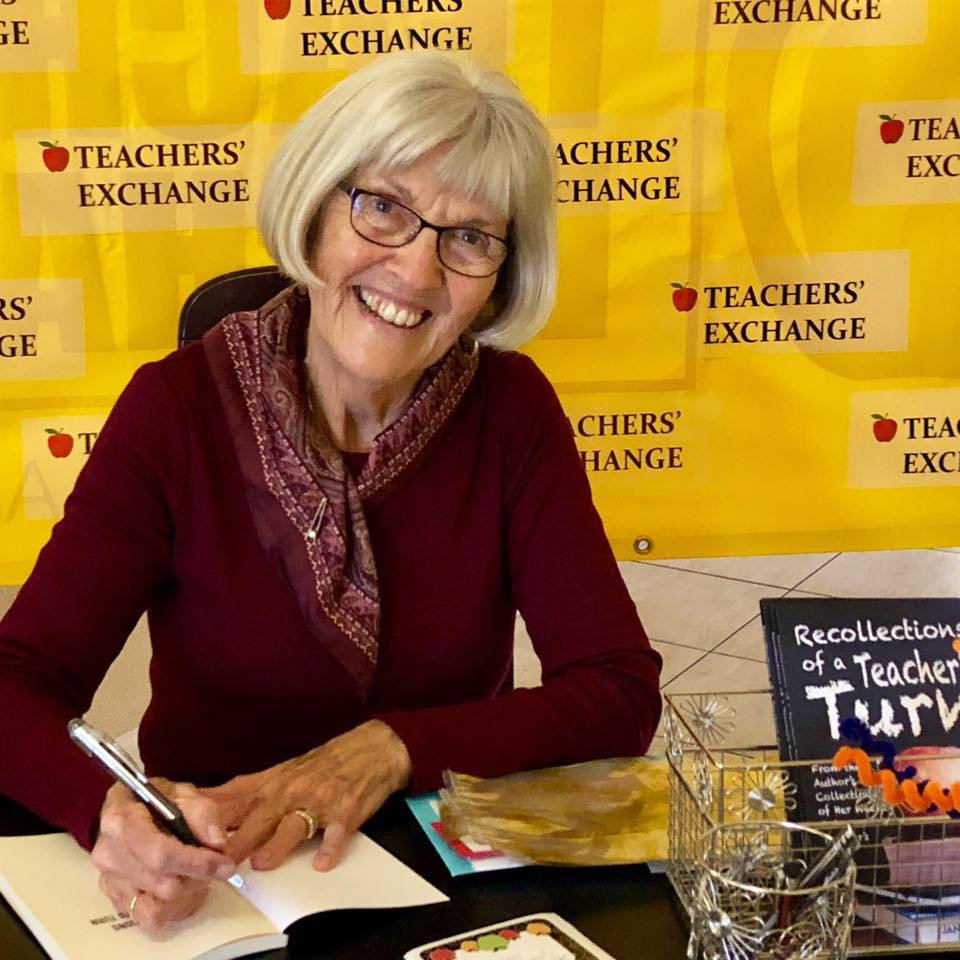 After graduating from Florida State University in 1970, Janice Gilchrest began teaching in Polk County Public Schools in Florida. During the years of her weekly column, Teacher's Turn, she was a kindergarten teacher before moving to a district role coordinating community-involvement programs. She eventually returned to the classroom, teaching fourth grade until her retirement in 2010. She also served the district as a professional development trainer. Career accomplishments include National Board Certification in Middle Childhood Education and recognition as Polk County Teacher of the Year 2004. She was one of five finalists for Florida Teacher of the Year 2005. Today, she and her husband enjoy life in the mountains of North Georgia. Travel and time with family are treasured rewards of a good life.